Interesting tech developments in nanotech, nanostructured materials, etc.
Major advance producing carbon nanotube sheets
: "University of Texas at Dallas (UTD) nanotechnologists and an Australian colleague have produced transparent carbon nanotube sheets that are stronger than the same-weight steel sheets and have demonstrated applicability for organic light-emitting displays, low-noise electronic sensors, artificial muscles, conducting appliqués and broad-band polarized light sources that can be switched in one ten-thousandths of a second.
Carbon nanotubes are like minute bits of string, and untold trillions of these invisible strings must be assembled to make useful macroscopic articles that can exploit the phenomenal mechanical and electronic properties of the individual nanotubes. In the Aug. 19 05 issue of the prestigious journal Science, scientists from the NanoTech Institute at UTD and a collaborator, Dr. Ken Atkinson from Commonwealth Scientific and Industrial Research Organization (CSIRO), a national laboratory in Australia, report such assembly of nanotubes into sheets at commercially useable rates.
Starting from chemically grown, self-assembled structures in which nanotubes are aligned like trees in a forest, the sheets are produced at up to 7 meters per minute by the coordinated rotation of a trillion nanotubes per minute for every centimeter of sheet width. By comparison, the production rate for commercial wool spinning is 20 meters per minute. Unlike previous sheet fabrication methods using dispersions of nanotubes in liquids, which are quite slow, the dry-state process developed by the UTD-CSIRO team can use the ultra-long nanotubes needed for optimization of properties. " More about applications, to solar cells, batteries, fuel cells, medicine, and engineering at WorldChanging.
9:17:47 AM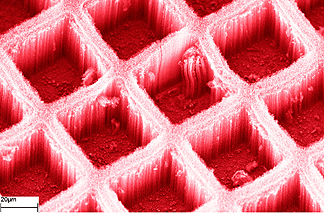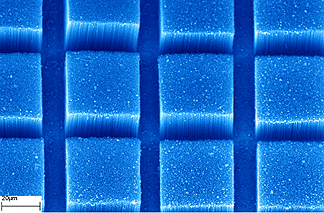 Carbon Nanotube Structures For More Efficient Solar Power: "Georgia Tech Research Institute (GTRI) scientists have demonstrated an ability to precisely grow "towers" composed of carbon nanotubes atop silicon wafers. The work could be the basis for more efficient solar power .. Because their cells will be more efficient, Ready believes they can use older and more mature p/n-type material technologies and less costly silicon wafers to hold down costs and rapidly advance the project into products that can be used in the field. .. Challenges ahead include materials compatibility and long-term durability issues. Ultimately, the carbon nanotubes – which are themselves semiconducting at times – could be integrated to replace one or more of the p/n-type layers. " Military and space applications are expected first.
9:10:01 AM